Welcome!  The Lake Amateur Radio Association (LARA) is a non profit 501(c)(3) organization started by a small group of radio amateurs in 1952. Since that time, LARA has grown to a membership of 100 plus members, own their own property, and built a clubhouse on that property.
The club owns and operates a fully equipped emergency communication trailer for public service and emergency communications. The club operates 3 VHF repeaters and 3 UHF repeaters. One or more of those repeaters are often linked to Echolink or The IRLP network for worldwide communications.
The club (LARA) operates under the call sign of K4FC, and the ARES division (LCARES) operates under the call N4FLA. On the LARA property is a clubhouse and 180 foot tower (see clubhouse page). The club has an extensive antenna farm located on the property and 4 operating positions inside the clubhouse to accommodate various HF, VHF, P-25, Packet, and other operations.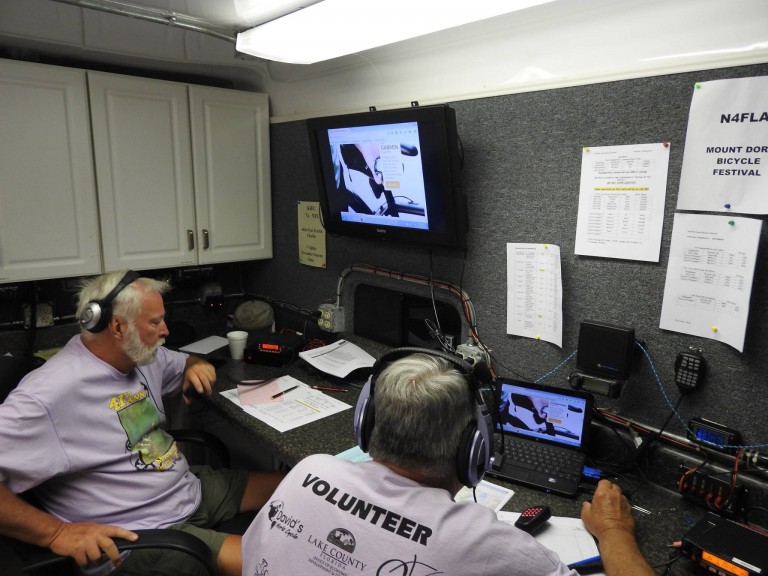 The Lake Amateur Radio Association meets the third Saturday of each month at 10:00 AM at its clubhouse to conduct the business of the club. We now have the ability to join our monthly meetings via Zoom which is graciously hosted by the East Coaster Reflector! Please click here to join and under breakout rooms select LARA. The room is usually opened up a few minutes before the meeting starts. The also club preforms FCC licensing before the monthly club meetings. See the testing under the club activities menu tab for further information.
The Lake County Amateur Radio Emergency Services (LCARES), a division of LARA, also transacts its business within the framework of LARA (see LCARES tab).

We also hold a monthly luncheon the 2nd Wednesday of the month starting at 11:00 AM at the Oakwood Smokehouse in Leesburg.
Oakwood Smokehouse
27745 Hwy 27
Leesburg FL 34748
As you navigate through this web site you will find information on how to visit or join LARA, and other useful information.
Glenn Casselman
President
Lake Amateur Radio Association
glenncass@comcast.net